AV8
High performance home theatre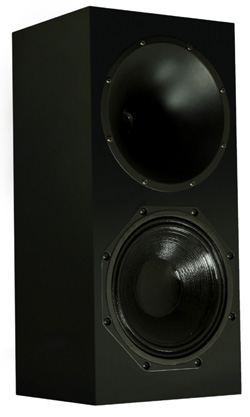 A different approach
The thinking and design goals involved in this speaker are discussed here >
AV8 is a new design intended to bring a dynamic home theatre performance into home theatres. It is designed to achieve the dynamic experience of a commercial cinema combined with the refined sound one expects in home audio.
This is a new design currently in development and will be offered on a made to order basis with a lead time.
Preliminary specs:
93 dB 1w 1m
Bass extension: 80 Hz
Weight: approx 20 kg
Dimensions: 265 W x 500 H x 200 D
Power handling: 200w (AES), 400w program
Max SPL: 121 dB
Options
AV8 is offered in the standard range of finishes, including satin or gloss finish with either a painted finish or real wood veneer.
Dedicated room?
If you have a dedicated room, you might like to also consider AV10. If you are installing the speaker behind an acoustically transparent screen or have less size constraints, we recommend AV10.
Contact us to discuss your options.